Surveys
Global Investors Should Brace For Lackluster Returns - Survey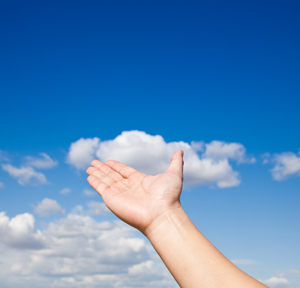 Perhaps unsurprisingly, investors are being warned not to get excited about the kind of returns they can expect over the next 12 months.
Investors taking a global view should expect "lackluster" performance over the next six to 12 months as worries about US-China trade relations and a fractious UK exit from the European Union help weigh on sentiment, a new study said.
A report from the Natixis Investment Institute, part of Paris-listed investment house Natixis, surveyed 17 chief executives, market strategists and economists in its businesses about what investors might expect in the second half of this year.
The UK is preparing to leave the EU by October 31, although media and market speculation continues over whether prime minister Boris Johnson's ruling Conservatives will be able to leave without a deal in the face of parliamentary opposition. Separately, rising protectionism between the US and China, worries about Hong Kong's political unrest, and a jolt this week from Argentina, have rattled investors. (Fieldwork for the Natixis study was completed in July, prior to the latest developments in Argentina and Hong Kong.)
Few respondents see any upside to the UK's Brexit process. Although some hope that central banks might loosen monetary policy and drive a growth rebound, many think this will be ineffective. Those surveyed did not foresee accelerating global growth or equity earnings in the next six to twelve months, Natixis said.
"The survey results clearly show that, in aggregate, our respondents don't see a lot of positive market catalysts on the horizon – nor do they see a recessionary worst-case scenario as very likely in the near term. It's a kind of a 'muddle through' outlook," Esty Dwek, head of global market strategy, dynamic solutions, Natixis Investment Managers, said.
"After a dismal end to 2018, equities and bonds rallied in the first half of 2019. Performance to date has been driven largely by the hopes of new rounds of central bank easing but, as what the market hoped for comes closer to reality, market strategists across the Natixis family find little to get excited about. Perhaps the best news is that despite projections for lackluster performance, they are not calling for a dramatic retreat from the impressive gains. After the stinging losses in Q4 2018, maybe 'meh' is something to be excited about after all," Dwek said.
Asset classes
With a strong expectation of Fed rate cuts on the horizon, Natixis strategists are most bullish on US Sovereign bonds, followed by emerging market equities, global real estate investment trusts and emerging market bonds of all types (hard currency, local currency, and corporate).
"The common thread running through these bullish forecasts is accommodative central bank policy and ample global liquidity. In turn, respondents are most bearish on cryptocurrencies, UK stocks, US high yield and bank loans," Natixis said.
On equities, Natixis strategists predict thin equity returns in the US and eurozone over the next six to 12 months. Overall, the outlook on equities is balanced and no strategists forecast a bear market (-20 per cent) or even a market correction (-10 per cent) in this time frame.
Turning to fixed income, respondents to the survey said that central banks continue to be the focus, expecting looser monetary policy from the US Federal Reserve and the European Central Bank. On average, the strategists predict that the Fed will ease rates back by 50 basis points by year end. In Europe, respondents see further easing from the ECB and anticipate a 5–10 bps cut in the overnight deposit rate. Consensus is not as strong on ECB cuts, as almost half (eight out of 17) forecast no change to the overnight deposit rate.
With currencies, most respondents (10 out of 17) predict that markets will become more volatile and none of them expect that to decline. Finally, on gold, respondents predict the metal will fall in price slightly. Most expect a fall in crude oil by about 5 per cent over the forecast period.