Conflicts Of Interest Rife In US Wealth Sector - Study
Tom Burroughes, Group Editor, August 12, 2019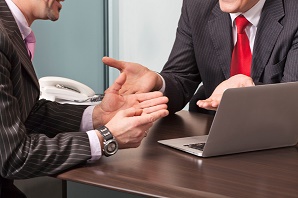 An academic study of "dual-registered" business models adds another turn to the debate about whether the US wealth sector faces unacceptable conflicts of interest and questionable charging practices.
Debate about which wealth management models serve clients best has taken a new twist with the release of an academic study showing that investment advisors also registered as brokers contain many conflicts of interests. They also charge clients more than independent RIAs do.
The report, written by Nicole M Boyson, of Northeastern University - D'Amore-McKim School of Business, points to a number of problems with firms blending advice and brokerage under the same umbrella.
The report said that in 2007 a "surprise ruling" by the Washington DC Court of Appeals required brokers to convert their fee-based brokerage accounts to Registered Investment Adviser accounts. As fiduciaries, RIAs must place clients' interests first.
"These dual-registered investment advisers (DRs) have numerous conflicts of interest including affiliated mutual funds, insurance cross-selling, and mutual fund revenue sharing. Further, DRs appear to charge retail clients higher fees than independent RIAs, and regulators frequently discipline DRs. Finally, DRs invest RIA client assets in institutional classes of the same underperforming mutual funds they offer brokerage clients. Hence, many DRs may fall short of the fiduciary standard," the report said.
The US wealth management industry remains mired in debate about whether regulations need tightening up to ensure that the "best interests" of clients are protected. In early June, the US Securities and Exchange Commission set out a new rule calling for brokers to act in the "best interests" of clients. However, industry figures told Family Wealth Report at the time that the outcome is confusing and a "travesty". (SEC commissioners this week voted by three to one for the Regulation Best Interest, and supported other actions to improve disclosures and clarify advisors' responsibilities.)
The Northeastern University report said that dual registrants charge an average of 2.1 per cent on assets under management, far above the 1 per cent that most RIAs set.
To underscore the scale of the problem, the study showed that dual registrants oversee about 81 per cent of RIA assets under management.
"Over half the largest dual registrants require a minimum investment of under $100,000, but most large independent RIAs require a far higher minimum. Hence, the typical American family seeking financial advice may encounter difficulty finding an independent RIA and must choose between a broker, a dual registered RIA, or managing his own portfolio. My study has important implications for millions of retail investors," it said.
As FWR has noted, the latest attempts to reframe rules followed a failed attempt by the Department of Labor to enact a fiduciary rule that would have introduced a "best interests" test of how financial advice is provided. (In the case of the DoL's Fiduciary Rule a key issue was whether broker-dealers' recommendations to clients counted as "advice" and should be subject to a fiduciary responsibility rule or not. This remains a big area of contention.)
Senior industry figures have spoken about what they regard as the test of a truly independent wealth management business model.