Equity Bull Market Continues - With Bumps - CIBC Private Wealth Management
Editorial Staff, June 28, 2019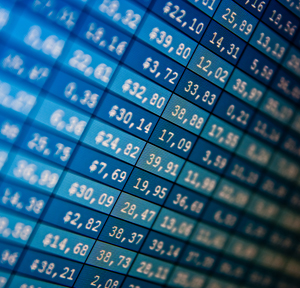 The firm reckons that stocks can continue rising into 2020 but there are plenty of unresolved challenges ahead that might get in the way of such an outcome.
Equity markets in the US have further to rise this year even though they have come a long way so far in 2019 after recovering from the late-2018 selloff, and geopolitical worries will continue to weigh on minds for some time, CIBC Private Wealth Management says.

"Our analysis leads us to expect the continuation of the bull market to 2020, but with the acknowledgement that we've come a long way, and that a number of unquantifiable geopolitical issues remain unresolved," the North American wealth management firm said in a half-year update.

Year-to-date, returns on the S&P 500 Index of US equities are more than 19 per cent; 15.8 per cent on small-caps; 13.7 per cent on developed international equities, and 10.2 per cent on emerging market equities. With bonds, the standout performer is corporates, at 11.2 per cent, the organization said.

The rally in stocks has in part been driven by thoughts that the US Federal Reserve, far from looking for further tightening of monetary policy even after a decade of ultra-low rates, might actually loosen policy later this year. CIBC Private Wealth Management said that it also expects some resolution of US-China trade rows in coming months, if only because they are hurting the US domestic economy - a fact that will weigh on Trump in a re-election period into 2020.

"Clearly, a big part of the stock market surge in 2019 represents a relief rally after the near-bear market experience of the last quarter of 2018. The upswing in sentiment was propelled by first-quarter earnings clearing the bar of low expections; perceived momentum on a US-China trade deal earlier in the year, and in June monetary comfort form the Federal Reserve," the firm said.

JP Morgan's uneasy
JP Morgan has taken a more cautous view of the equity rally since the start of this year.

From consumer discretionary to technology, cyclical stocks that typically are tied to economic growth have not made up ground lost in May, whereas only defensive groups like consumer staples and utilities have confirmed the S&P 500′s new highs, CNBC quoted the bank's chart analyst, Jason Hunter, as saying.

"Rally leadership doesn't inspire a lot of confidence yet ... In our view, that cross-market divergence can only persist for a short period of time, and the S&P 500 Index rally potential is limited under the current conditions," Hunter reportedly said.
As reported yesterday, this year has seen a number of tech "unicorns" use the brighter stock market mood to make their equity debuts in a round of IPOs, although some of the results in share price performance have been mixed.