Aging Clients: Guidance For Trusted Advisors
Joanna Gordon Martin, April 29, 2019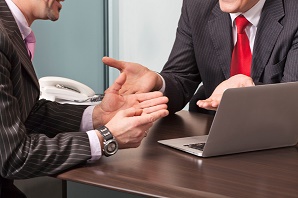 What ought to be the approach of wealth managers towards families where a senior figure succumbs to problems of old age? A practitioner who has written about these issues before returns to our pages.
Family Wealth Report makes no apology for returning to issues around aging, cognitive decline and the duty of care of wealth managers. Repetition has its uses particularly when so much attention remains fixed on the real or presumed wants of younger adults. With this in mind, we carry this commentary from Joanna Gordon Martin. She is the founder and chief executive of Theia Senior Solutions, an elder care platform and advisory service working with advisors and families around the complexities of dementia, eldercare and caregiving.
This news service hopes this article stimulates debate and reaction. To contact the editor, email tom.burroughes@wealthbriefing.com

Affluence is a direct contributor to longevity, with people of means living 15 years longer than the average individual. And while everyone seeks longevity, it certainly comes with its fair share of risks.
There has been a good deal written about the challenges of aging and cognitive decline, including an article published in FWR last month. And yet, cognitive capacity is only one of the considerations trusted advisors should take into account with client families. Age related health decline in general can bring with it costs of significant impact. These costs are not only financial, but the emotional toll and the drain on time for families can also be high. Given the impact of these costs, is this a place where you, as a trusted advisor, should be inserting yourself?

Consider the following scenario: The family patriarch has created significant wealth over the years. He continues to run the family business as he is approaching 83, is incredibly sharp and shows no signs of slowing down. He values the counsel you, as his trusted advisor, have provided over the years. You have worked through protection strategies with respect to financial, tax, trust and estate planning, and have developed a solid personal connection.
You have confidence in your relationship, and secure that you have ensured the next several generations will benefit from the patriarch's success, though your contact with the future generations has been limited.
Your bond with the matriarch is not as developed. She is a force of her own, and very close with her children, but your relationship has clearly been cemented with the patriarch.
Without anticipation, the unexpected occurs. The patriarch has a fall while walking down the stairs at his club. He is rushed to the hospital and has sustained a fractured hip. While at the hospital, cardiac dysfunction is also revealed. The matriarch is completely overwhelmed, unsure where to turn for support. There are three sons, all living at some distance, and one is overseas. After a fairly involved hospital stay, it is insisted that discharge to a rehabilitation facility will be necessary and several weeks of physical therapy will be required. The rehab that seems to have a strong reputation as "top notch" is at capacity and a bed cannot be made available there.
Chaos ensues. The family is unsure where to turn and each family member seems to have a different opinion on the best path for the patriarch. The patriarch is anxious and irritable – you have never seen him like this. The matriarch reaches out to you anticipating you can assist with the answers, despite this not being your wheelhouse. Surely, she thinks you have thought of everything with the family office services your firm purports to provide. Are you in a position to provide counsel here? Do you feel confident in your ability to get to the right people? And why can you not seem to find anything when you turn to an on line search?
Landscape of aging and caregiving
What makes navigating eldercare and caregiving so difficult is that it is a fragmented system. From primary care physicians and specialists to home care agencies assisting service recipients in their homes; from hospital discharge planners to rehabilitation facility personnel; from pharmacies to medical equipment companies, from the concern of elder abuse to navigating insurance, there are many touchpoints for older adults and their families to consider.
Fragmentation can mean a breakdown in communication, additional time spent securing care and sometimes, even risk for the older adult. The complexity of eldercare affects family caregivers, including adult children caught between the needs of aging parents, dependent children and demanding careers. And the challenges of a health care crisis and the need for caregiving can bring out the worst in family dynamics. It can be a landmine of complexity.
A family caregiver can spend upward of one full workday a week, or more, just navigating care for his or her loved one – even when direct hands on employee caregivers are involved. This time for the family may be spent speaking to healthcare providers, advocating at medical appointments or in the emergency room in the event of a crisis, setting up supports in the home and overseeing all of the support systems and issues that may arise with them.
Individuals navigating eldercare may also hit a bump in the road when encountering biased advisors or false incentives offering referral fees and commissions. These can be in direct conflict to the benefits for the older adult and/or the family. Given the complicated issues of aging, it is essential to put older adults first and serve their best interests, ensuring well-being and safety are paramount, while helping to maintain dignity. When it comes to addressing and overseeing older adults' needs, plans of care should be personalized since no two individuals are alike. A trusted, experienced and empathetic eldercare advisor that that can help shoulder the complexities associated with care decisions and support would provide great security at this difficult time.
Adding eldercare navigation to your client team: A business opportunity or an imperative?

You are asking yourself what you could have done to prevent this situation, and upon reflection realize that you were uncomfortable raising a conversation about aging with the patriarch. You acknowledge that had you been out in front of this crisis with an articulated plan, you could have strengthened your relationship with multiple generations. Had you known how to navigate a difficult conversation relative to age related decline and known how to incorporate subject matter experts to support you in working with the family on a plan, ahead of a crisis, there would likely have been less chaos.
Could the potential risks of aging and health related decline actually be an opportunity for you to:
-- Deepen your existing relationships and better serve your client families?
-- Increase client retention and engage the next generation prior to wealth transfer?
-- Support FINRA guidelines and reduce elder abuse?
Ultimately, sustaining and building upon an existing client relationship by further developing trust and confidence through eldercare planning presents a tremendous opportunity to solidify a relationship with multiple generations of client families. Trusted advisors should not avoid having the conversation until crisis hits, rather initiate these discussions proactively, or reach out to a third-party eldercare expert to assist in the most productive way to allow families to plan in advance.
Sadly, life does come full circle. It is not a matter of "if" clients will experience challenges with age related decline, it is a matter of "when". This is not just about a business opportunity, it is about truly having the ability to demonstrate great value when client families are at their most vulnerable.
In the coming weeks, we will be sharing with you several tips on how to:
-- Notice the cues a client may be bringing to you directly that could tee up a conversation on aging.
-- Start the difficult conversation on aging – both with the adult child, as well as with the older adult client.
-- Know when you need to bring in a third-party eldercare expert, and the services that can be provided to enhance your client team.
-- How to build out an aging protocol and help a family plan for incapacity.

(Theia is the 2019 Winner of the Family Wealth Report Awards 2019 for Best Concierge/Specialist Service Firm.)