Irate Credit Suisse Clients Launch Media Blast Over Former Banker's Fraud
Tom Burroughes, Group Editor, April 29, 2019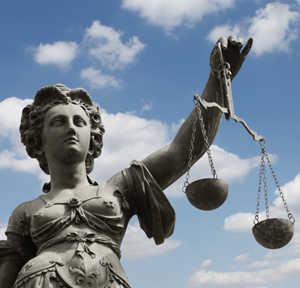 Credit Suisse has argued it as much a victim of the fraudster as clients.
Credit Suisse clients who have filed lawsuits from New York to New Zealand to force the bank to give more details about a former employee who swindled them have also taken out a newspaper ad to describe their case.

The bank has argued that it is as much an injured party in the case as the former employee, Patrice Lescaudron. The banker was sentenced to five years in prison last year by a Geneva court.

The group had a full-page ad in the EU and European editions of the Financial Times.

"The Criminal Court in Geneva confirmed in its verdict of February 9, 2018 that the former relationship manager had violated internal rules and Swiss law, engaged in criminal acts to deceive the bank's control system, concealed his deceptions from colleagues and was not supported by anyone internally in his criminal acts," the bank said in a statement on its website.

"The Court recognised Credit Suisse AG as the damaged party in this matter. The decision of the appeal court is still pending. Credit Suisse follows a zero tolerance approach regarding misconduct by its employees. All parties admitted to the criminal proceedings have full access to the criminal file which contains all the information submitted by Credit Suisse AG in response to requests of the prosecutor and the Court," it said.

Lescaudron was convicted more than a year ago for running a fraud scheme that caused damages of more than $140 million, as described by Bloomberg on 26 April. The clients continue to claim they lost more than that, and the bank is not disclosing all that it knows about the disgraced banker's deception.

The ad read: "They did not believe customer assets would be stolen and mismanaged, or that they would have to fight Credit Suisse for the truth behind how fraud of this magnitude was able to take place for over ten years. Since the discovery of the fraud, Credit Suisse has worked against our clients' efforts to understand how the crimes were perpetrated and what happened to their assets," the text continues.

Bloomberg said other papers included Switzerland's Neue Zuercher Zeitung and Le Temps declined to print the ads. NZZ said in a statement that it chose not run the ad because under Swiss law it's responsible for the entire content of the paper including ads, and that the ad in question contains "serious allegations which we were not able to check thoroughly due to shortage of time." Le Temps said it rejected the ad "because the short-term notice of the request did not allow the identity of the advertiser and the content of the advertisement to be verified more precisely."

Reports said that from the start of the case Credit Suisse had no knowledge of Lescaudron's deception.