Plotting Qualified Opportunity Zone Opportunities, Risks With Abbot Downing
Tom Burroughes, Group Editor , April 8, 2019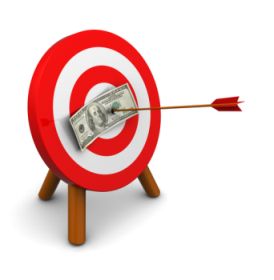 This publication recently interviewed the wealth management group about the US program's tax incentives, investment opportunities - and challenges.
Since the present US administration enacted its tax changes at the end of 2017, one element has gained more public traction – the Qualified Opportunity Zone program, with tax incentives to encourage investment of unlocked capital gains, targeted at poor neighborhoods. These zones were designed to strengthen distressed neighborhoods across the US through economic development. In some ways they are congruent with the trend known as impact investing, in which money is put to work to yield non-financial as well as monetary returns. If investments are held for minimum periods there are tax breaks, such as from capital gains taxes. This publication is speaking to wealth managers about the attractions, and potential risks, of these zones. (See an example of an article here.)
During a recent visit to the offices of Abbot Downing in New York, Family Wealth Report discussed some of the challenges around these zones with Lisa R Featherngill, who is head of legacy and wealth planning and subsequently with Nina Streeter, a director of asset management. With its roster of ultra-high net clients, Abbot Downing wants to explore to what extent investment in such zones should feature in portfolios.
First, the positives: can you describe what you see as the main positive features of these zones as far as clients are concerned.
The tax benefits (deferral of tax on original gain, possible reduction of taxes on that gain, and elimination of Federal tax on any appreciation of the Qualified Opportunity Zone investment) are key positive features. Second, there are potential social benefits from job creation and neighborhood improvements. Third, there is the expectation for positive investment returns in the QOF itself.
What sort of clients should consider these opportunities?
Clients with large capital gains who are comfortable with illiquid investments and can ideally bolster their existing portfolio of alternatives with the QOF investment are the best candidates for these funds. They also should have a slightly elevated risk tolerance since most of these funds are targeting ground up development, which is the riskiest type of real estate. Additionally real estate developers with gains and capacity for additional longer term illiquidity should consider this since they are familiar with the project development aspect of the investments and could develop a project within a zone themselves.
What has been the general level of enquiry at Abbot Downing about these zones since the legislation got signed?
Clients have been curious to learn more about Opportunity Zones and interested in any program that can reduce their taxes. There is also a level of cautiousness because clients understand there are unresolved issues. Some of our clients are considering creating their own funds.
Are your phones hot with calls about this?
No, as I mentioned, they are curious and interested, so opportunity zones come up in our conversations, but clients are not feverishly calling about this.
There are lots of potential complexities that clients/advisors must consider. Do you think at this stage there is much awareness of how complicated they are? Clients are not aware of all of the complications, but we are. They hear us talk about the complications, which probably leads to their cautiousness.