Firm Unveils Projects Under Qualified Opportunity Zone Umbrella
Tom Burroughes, Group Editor , March 22, 2019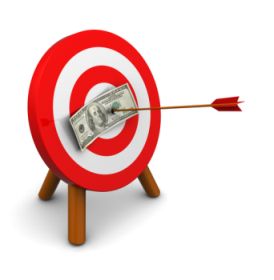 A firm has unveiled two projects in American cities that tap into the tax-deductible programs called Qualified Opportunity Zones, already causing activity in the wealth management sector.
Multi-family developer and investment firm Pollack Shores Real Estate Group has launched a set of projects tapping into Qualified Opportunity Zones, which are tax-deductible programs targeted at poor neighborhoods.

The firm has two multi-family developments underway in Atlanta and Charleston, and several other deals in the works in markets across the Sun Belt, it said earlier this week.

Located at 1099 Boulevard SE in Atlanta's Chosewood Park neighborhood, Skylark rises as one of Pollack Shores' first QOZ properties. The 319-unit Class A apartment community overlooks the future Southeast BeltLine trail. Skylark will deliver this fall.

Pollack Shores has also started construction on The Merchant, a 231-unit apartment community in Charleston's North Morrison neighborhood. Located at 102 Sottile Street, the community sits on a former steel yard and will deliver this fall.

"Many in our industry have been in 'wait and see' mode, and the investment community is eager to see Quality Opportunity Zone deal flow," Jessica Ramsey, vice president of Capital Markets at Pollack Shores, said.

The Zones were added to the federal tax code by the Tax Cuts and Jobs Act and are designed to strengthen distressed neighborhoods across the US through economic development. In some ways they are congruent with the trend known as impact investing, in which money is put to work to yield non-financial as well as monetary returns. If investments are held for minimum periods there are tax breaks, such as from capital gains taxes. This publication is speaking to wealth managers about the attractions, and potential risks, with these Zones. Family Wealth Report, for example, carried a report from CAIS stating that investment, not tax, should drive such Zones.