Evolving Client Reporting In An Information Age
Jon Anderson, March 19, 2019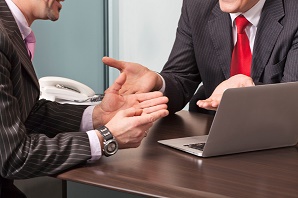 Here is a short commentary on client reporting issues, a theme that continues to prompt debate on this publication.
This news service has run a number of articles hinged around the topic of client reporting. There are many facets to this area. We are pleased to share these thoughts of Jon Anderson, senior vice president, marketing and solutions at Archer, an investment management solution provider. The editors invite readers to respond. Email tom.burroughes@wealthbriefing.com
Clarity and transparency are the foundations for meaningful client reporting from asset managers. Good reporting helps to build trust, and managers have spent a great deal of time designing reports that provide information their clients need, presented as clearly as possible. Yet many are facing new challenges as their clients consume information in whole new ways.

For decades, asset managers have created and delivered client reports in exactly the same way: according to a regular schedule and with pre-determined content and format. Reports were printed and delivered on a monthly or quarterly basis, entirely controlled by the manager and designed to meet the needs of all clients. However, the modern information era - with the internet and mobile devices - has completely changed the way individuals consume and interact with information.

The reliance on mobile internet and the advent of tailored information streams in the form of social media and push notifications have changed expectations in terms of the availability and presentation of information in all facets of our lives. Mobile phones, tablets, televisions and computer screens are virtually everywhere we look. It has been estimated that Americans spend more than 11 hours a day consuming digital media. Approximately 77 per cent of Americans own a smartphone, and one-in-five Americans are "smartphone-only" internet users. Along with a change in devices used to consume information, customers have become accustomed to tailoring that information to what they want to see rather than what is available.

Investment reports are far from exempt from these forces, and investors have begun to expect a more dynamic and flexible view of their holdings, transactions, and performance. Today, investors have an appetite for financial information that is customized to their requests and desired settings. Information is expected to be delivered at a custom cadence or on demand, and with the tap of a finger.

Asset managers working to accommodate these expectations must also balance regulatory requirements and industry standards along with data security and privacy concerns. The desire to maintain strong client relationships may convince managers to evolve how and what information is delivered. But what will it look like and where should they begin?

Accuracy of data remains paramount to all investment reporting, but to share the information in more flexible ways means that it must also be organized in such a way that data sets can be shown in customizable forms. Managers must be able to access and aggregate information specific to relationships in addition to accounts. They need to see a holistic picture of their business, as well as smaller slices of the bigger picture to make the information clear and relatable. This access to data is the foundation of providing investors with the information they seek. Data marts and new tools such as data visualization provide focused data segments, granting investment managers the ability to parse their information on their own terms. On-demand access to data provided through APIs feeds CRM applications, portfolio analytics tools and third-party reporting tools that give managers flexibility in digesting and sharing information. Data visualization tools such as dashboards are also breaking the mold in how data is shared, providing downloadable visual illustrations of performance, drift, assets and transactions in support of a user-friendly reporting experience.

The timely delivery of these reports cannot be overlooked. When investors receive information can be just as important as the information itself. Access to frequently updated data enables on-demand reporting, allowing investors to customize the cadence and volume of data they receive and provides a greater level of transparency than what is provided by static, periodic reporting. Offering delivery through email, secure web portals, or a mobile app enables clients to customize the way they interact and consume their financial information.

These new capabilities also present new challenges, including data privacy and increasingly complex regulatory requirements. But when provided with simpler access to robust data and tools to render information in multiple formats, managers are empowered to provide information relevant to their clients in new and traditional ways. In the end, it isn't just the data, but how a manager can access and use it that will improve the clarity and transparency of information presented to their clients.

Jon Anderson worked in investment operations beginning in 1989 at Mellon, before moving to investment communications in 2004 at Mellon Private Wealth Management. He began working at Archer in 2007 and manages their marketing team in addition to contributing to product development and client report programming.