Credit Suisse Bulks Up Latin America-Focused Teams
Tom Burroughes, Group Editor , London, February 7, 2019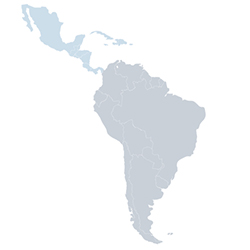 The Swiss bank has added a number of private bankers focused on the Latin American market.
Credit Suisse has added a raft of senior figures to its international wealth management business with a focus on the Latin American client market.
The Swiss bank has named Ricardo Castillo as head of advisory and sales and a member of the IWM LatAm management committee, taking effect immediately. He will also lead the investment consulting team for the "southern cone" of the Latin American region, aka ConoSur. Castilo has worked for more than 15 years in various investment roles: investment advisory and sales, asset allocation across asset classes and tactical and/or thematic trading and hedging solutions.
Recently Castilo was a global investment specialist covering ultra-high net worth clients, notably for Chile and Argentina. He will be located in Geneva. In addition, the bank's wealth planners will report to the region heads with Lucia Moreno in ConoSur, Antonio Marsicano in Mexico, and José Martin Ovelar in Pacto Andino, according to a memo seen by this publication. The memo was written by Latin America head Jorge Fernández Amann.
"Our ambition is to grow in parallel with our Swiss client base (Zurich, Geneva, and Lugano), continue to accelerate our client proximity (including stronger local presence in Mexico, Chile, and Colombia), as well as gain scale on the delivery of UHNWI and institutional solutions for LatAm together with our key internal partners (ITS, Asset Management, and IB)," Amann wrote.
Marco Pacheco Romero joins as senior relationship manager for ConoSur, reporting into Wenceslao Browne. He specifically covers Argentina, Chile and Peru and has a combined 20 years of experience in private banking, lending, and hedge funds. He also led credit teams in the past and will have an additional role to focus on growing the firm's UHNW individual-focused strategy as head of lending.
Andres Martin Cazenave joins as senior RM for ConoSur focusing on Argentina, Chile, Uruguay, and Colombia and will be reporting to Wenceslao Browne. He has more than 25 years of wealth management and investment expertise across several institutions in Switzerland, the US, and Argentina. More recently he covered markets mainly from ConoSur (Argentina, Chile, Uruguay) after being in charge of developing Pacto Andino markets in the past (Colombia, Ecuador, Central America).
Rodrigo Pitre Mendez joins as senior RM for ConoSur reporting to Wenceslao Browne. Pitre has 20 years of private banking experience in Argentina, the Bahamas, Uruguay, the US, and more recently Switzerland, where he has lived since 2013. In 2013 he moved from Miami, where he spent four years developing an Argentine book to join another institution in Geneva. Since 2013 he has been in charge of developing a book for ConoSur.