Investment House Launches Sports, Media, Entertainment Fund Platform
Tom Burroughes, Group Editor , January 29, 2019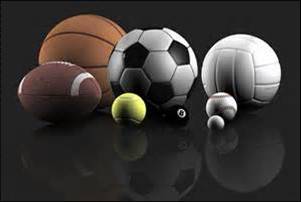 The funds platform has been oversubscribed.
California-based Sapphire Ventures, a technology venture capital firm, has launched a $115 million platform to back start-ups in the sport, media and entertainment sectors.
The new platform is called Sapphire Sport. Co-lead manager on the new entity is Doug Higgins, who is managing director and co-founder of Sapphie Ventures. Also co-leading Sapphie Sport is Michael Spirito, SV managing director.
Sapphire Sport is launching with a portfolio of five start-ups, including Tonal, a digitally connected home fitness system; mycujoo, a live football (soccer) streaming platform; Overtime, a next-generation digital sports network; Fevo, a social commerce solution company; and Phoenix Labs, an independent gaming studio launched by the creators of Dauntless. It focuses on investing in Series A and B financing rounds working to close a funding gap that is growing between seed investors and private equity.
The new offering matches the experience of Sapphire Ventures' investment team with the capital and industry experience of premier global sporting, media and lifestyle brands, including anchor investor City Football Group, owners of English Premier League champions Manchester City, as well as owners, investors and family offices from the National Football League (NFL), Major League Baseball (MLB), National Basketball Association (NBA), National Hockey League (NHL) and Major League Soccer (MLS) and institutional investors.
Other Sapphire Sport investors include: Adidas; Anschutz Entertainment Group; Bank of Montreal; City Football Group; the ownership of the Indiana Pacers; Intersect Ventures; Jeremy Jacobs, owner of the Boston Bruins and Delaware North; Major League Baseball; New York Jets; the funds affiliated with the owners of the San Francisco 49ers; San Jose Sharks; SAP; Sinclair Broadcast Group; Jeff Vinik, owner of the Tampa Bay Lightning; and WISE Ventures, an investment fund led by the Wilf family, real estate developers and professional sports team owners.
Globally, the sports market is said to be worth more than $1.0 trillion.
"From a market perspective, sport includes all global sports media rights, distribution technologies, content creation, sponsorship, digital fitness, esports, betting, data and everything in between," Spirito said.
Sapphire Ventures has more than $2.5 billion in assets under management.
This publication has looked at how sports, media and entertainment industry figures have specific wealth management requirements of their own. Sports wealth planning, along with areas such as media and entertainment, is starting to become a significant segment within the wealth management industry, with money flowing into NFL football (in spite of some recent woes in that sport), soccer, tennis, Formula 1 and rugby. US basketball star LeBron James reportedly was the second highest paid athlete in 2017, earning around $86.2 million, according to the New York Post. James earned $31.2 million in salary and bonuses, and $55 million in endorsements. Golfers, such as Jack Nicklaus, Phil Mickelson and Rory McIIroy, are some of the wealthiest individual sportsmen. Tennis produces millionaires such as Switzerland's Roger Federer; motor racing has seen the rise of millionaires such as F1 motor racing champion Lewis Hamilton. (Hamilton has been criticized over his offshore tax planning practices.) Wealth managers are also taking notice, managing the wealth of stars and using them for branding purposes, as Federer does as a brand ambassador for Credit Suisse. The development of such offerings is also a sign of how banks and other organizations are trying to develop value-added propositions in a war for high net worth clients' business, moving beyond simple segmentation based on assets, for example.