May's Big Commons Defeat – Wealth Industry Reactions
Jackie Bennion, January 17, 2019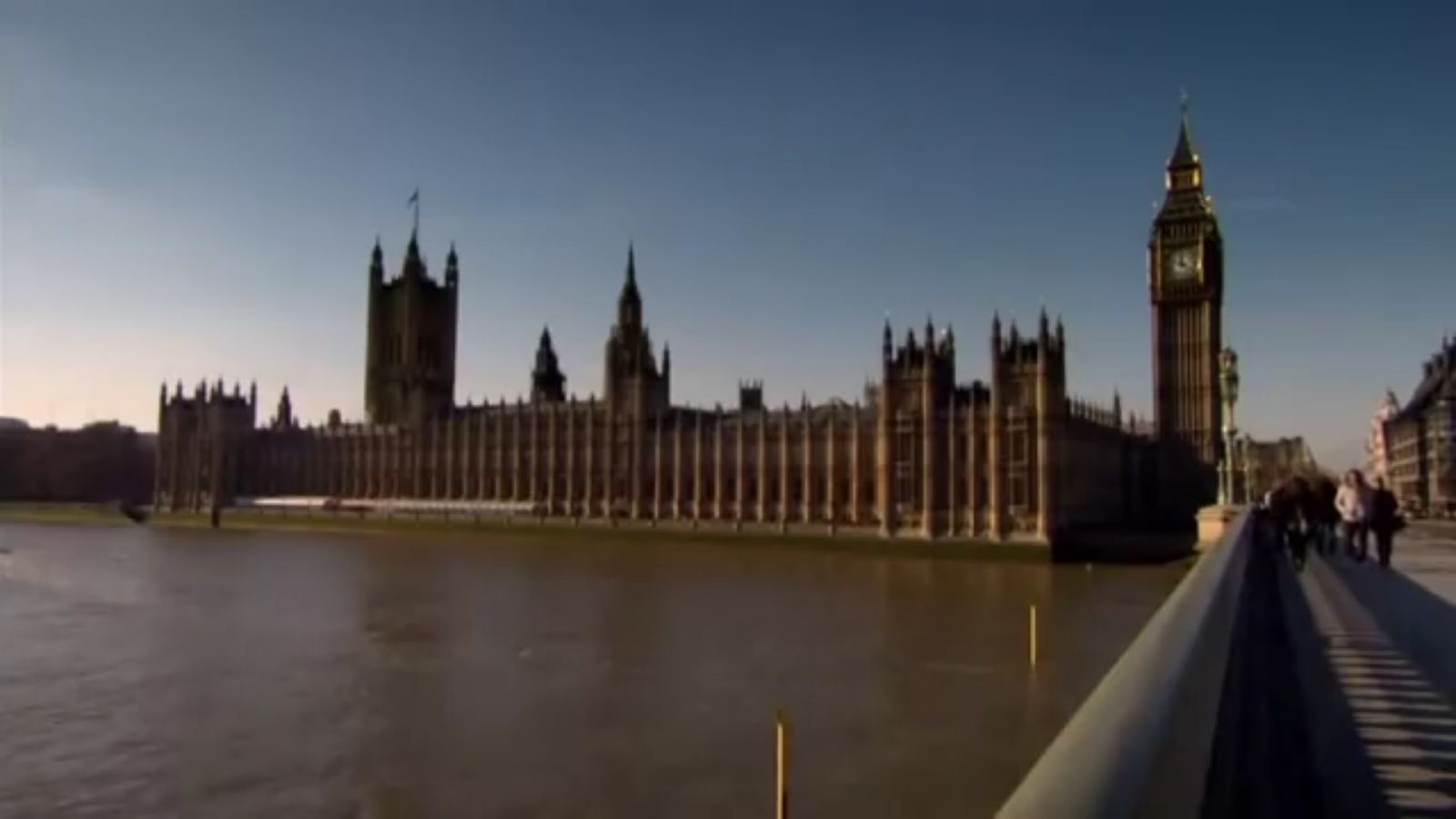 As the premier's stinging defeat on a Brexit withdrawal vote sinks in, here is a collection of comments on the direction of travel - sterling, markets, finding political consensus - from across the wealth management industry.
In case readers have sought refuge under a rock in the last 24 hours, to recap, UK Prime Minister Theresa May's Brexit deal was defeated by an unprecedented 230 votes in the House of Commons on Tuesday night with Members of Parliament voting 432 to 202 to reject the deal, inflicting one of the most bruising government defeats in British lawmaking history, bringing 118 of her own MPs to vote against it.
It further ramps up uncertainty over what terms the UK will leave the EU in spite of the clock ticking to the March 29 deadline.
The next step is scheduled for late Wednesday when Parliament holds a vote of no confidence in May's administration tabled by opposition leader Jeremy Corbyn immediately after yesterday's withdrawal defeat. She is expected to survive the challenge, given that Conservative MPs have scant appetite for another general election, and the DUP and Brexit wing of the Conservative Party have pledged support for May in Wednesday's vote.
So how does the wealth management industry view what is likely to happen next as a unifying Plan B must emerge to avoid crashing out of the EU without a deal?
Dean Turner, economist, UBS Wealth Management Chief Investment Office
"How the Labour Party reacts in the event of losing a confidence motion in the government is likely to influence the eventual outcome of Brexit. If the party leadership follows the wishes of party members and supports a second referendum, it could increase the chances of one. If Corbyn resists this move, it could sow further seeds of doubt not only within the party but also among voters, with negative consequences in the opinion polls."
"If May does not manage to secure support for her preferred option of leaving the EU with a Withdrawal Agreement, then all other options are back on the table. In our view, the likelihood of the UK leaving the EU on 29 March without a deal is fading as Parliament has shown its desire to prevent such an outcome. All the other options, including a renegotiation of the deal toward a softer, Norway type arrangement, a general election, or a second referendum will unquestionably require a delay to the 29 March leaving date.
"At this stage we do not advocate taking directional views on sterling and UK assets. The reaction of the pound following the vote would suggest that markets are not currently increasing the risk of an adverse outcome. For the time being, we expect that uncertainty will remain high and UK markets will stay volatile. Within portfolios, exposure to sterling-denominated assets should be maintained at benchmark levels until more clarity emerges."
Guy Foster, head of research, Brewin Dolphin
Despite the headlines, investors are betting that the UK moves towards a softer Brexit, and away from a no-deal Brexit. The chances of a delayed Brexit, or indeed no Brexit are also creeping higher.
"We don't expect much to come from cross-party talks. The obvious concession would be to incorporate a permanent customs union, however there is little evidence that the PM will countenance that at this stage.
"We do believe a hit to growth is probable and a severe economic contraction is possible. We think this would hurt, unemployment would rise, the housing market would suffer and inflation would jump. The governor of the Bank of England has stressed that it is possible that interest rates could rise in such a scenario although we strongly suspect they would be more likely to fall – even in the face of higher import inflation.
"Importantly though, the UK stock market at large does not reflect the state of the whole of the UK economy. We believe that against a background of so much uncertainty, positioning portfolios on the basis that any particular scenario will arise, is risky. The better approach is to be ready to react to, and make the most of, the turbulence the ongoing process will undoubtedly create. Remaining invested and alert to new opportunities remains the best way to proceed".
Bethany Payne, portfolio manager, global bonds, Janus Henderson
"The EU27 will probably not concede anything more as it is not clear what could gain approval in the House of Commons. It is instead more likely that, at this stage, compromises are reached in-house leading to a 'softer' Brexit, or greater concessions to the Labour party over protection of workers' rights and environmental standards. 


"While near-term developments may look supportive of a softer deal and compromise in the following days, it is hard to see a straight path to a final deal.
"Any near-term optimism and strength in the pound may not be maintained until the political risk premium is removed. What is clear is that it is highly likely that Article 50 will be delayed, to allow a grace period for the UK to be able to pass the necessary legislation that prevents it crashing out without a deal."
John Barrass, deputy chief executive, PIMFA, the UK's wealth management business association.
PIMFA welcomes the Prime Minister's intention to form an all-party committee to decide on the next steps and looks forward to seeing the outcome of this approach.
"We want the chances for rethinking Brexit to be used with the need to protect and improve the financial situation of individuals and their families, and the ability of our firms to help in this area, uppermost in the minds of decision-makers.
"It is our strong view that a 'no-deal' situation and a cliff edge should be avoided at all costs, and we look forward to reading and commenting on the alternative proposals to be presented to Parliament over the coming period."
Ben Lofthouse, head of global equity income, Janus Henderson
"The plus side of [Brexit] uncertainty is that many equity markets around the world, including the UK, are significantly cheaper than a year ago, and offer a wide range of investment opportunities that allow investors to diversify their country and sector exposures to seemingly binary situations. It's 'wait and see' in terms of understanding the UK's future relationship with the European Union and as a result market uncertainty looks set to continue.
"This indicates that the defeat came as no surprise and the market expects that the motion of a no confidence vote will fail. The market has moved on to "Plan B" assigning a much lower probability to a "no-deal" outcome. While the plethora of options will keep the pound and UK assets vulnerable to headline risk in both directions, the pound and UK assets are already reflecting a significant Brexit premium.
"The immediate reaction by EU member states is critical, support for the PM and scope for concessions and a potential extension of A50 will be supportive for the pound and UK assets."
Terence Moll, chief strategist, Seven Investment Management
"For investors, [May's defeat] means further uncertainty in the near-term, and it could mean a bumpy ride for both markets and sterling in the coming weeks as the saga continues to unfold.
"Nonetheless, for long-term investors this volatility does provide opportunities to buy domestic stocks – which were already at a significant discount to other markets – at more attractive levels. Such an opportunity should not be overlooked by anyone with a longer time horizon than the next few months."
Edward Park, deputy chief investment officer, Brooks Macdonald
"Under a hard Brexit, the Bank of England will be faced with a tough choice between using policy stimulus to support growth and not stoking inflation, which would rise as a result of sterling weakening. UK equities would be very likely to come under pressure, with domestically orientated stocks underperforming UK-based multinationals.
"It is also possible that a no-deal Brexit could drive broader risk aversion in Europe, or on a global scale. Gilts could benefit from expectations of slower growth, more accommodative monetary policy and safe-haven demand. Global multi-asset investors would be able to benefit from overseas diversification and, taking a long-term view, a hard Brexit would likely present opportunities to acquire attractive assets at favourable valuations.
"With the UK's labour market currently strong and inflation close to the Bank of England's mandate target level, policymakers would likely raise interest rates in the event of a soft Brexit. This may cause additional sterling strength.
"The UK government would benefit from what the Chancellor has labelled a "deal dividend", releasing the reserves it had built into its finances in case of a hard Brexit in the form of higher fiscal spending. UK equities could experience a relief rally, with domestically orientated stocks outperforming UK-based multinationals. Gilts would likely come under pressure as risk appetite increased and investors began to price in tighter monetary policy."