We're Slowing Down But No Recession - Vanguard
Tom Burroughes, Group Editor , December 10, 2018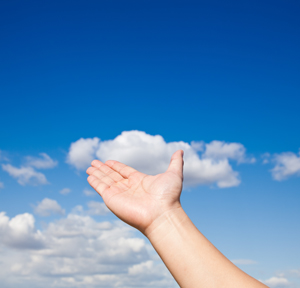 As this year winds down, the wealth management sector continues to throw out predictions.
Vanguard, the US investment house with more than $5.1 trillion of client assets, predicts the global economy should dodge a recession next year even though economic growth may falter as a long period of ultra-loose central bank monetary policy unwinds.

The latest major asset manager to set out its thoughts for 2019, Vanguard's views chime with others in expecting economic growth around the world to be fairly lukewarm in 2019. UBS, for example, is still overweight in global equities but says investors should prepare for more volatility. Today the Organisation of Economic Co-operation and Development, the Paris-based club of industrialized countries, said that a blend of economic leading indicators showed global growth is likely to decelerate next year.

From an asset return standpoint, the firm predicts an average annualized return of around 2 to 5 per cent over the next ten years for a 60/40 equity/bond sterling-denominated portfolio.

"Risk-adjusted returns over the next several years are anticipated to be modest at best, given the backdrop of modest growth and the gradual unwinding of accommodative policy," Peter Westaway, PhD, Vanguard's chief economist and head of the investment strategy group in Europe, said.

With unemployment low and inflation firming, global central banks will be expected to continue to take interest rates into more normal territory, which will likely include rate increases from the Bank of England and the European Central Bank in 2019. For the US, the Federal Reserve will continue to gradually put up rates, peaking at 2.75-3 per cent in the middle of next year, followed by a pause or stop to reassess economic conditions.

Despite several factors pointing to a higher risk of a recession in 2019, Vanguard's analysis on the fundamentals and historical drivers of recessions concludes that the more likely scenario is a slowdown in growth, led by the US and China. However, the expected easing of global growth over the next two years is charged with economic and market risks. Potential scenarios include the possibility of a severe deceleration of China's economy, a policy mistake by the Fed as it raises rates further into restrictive territory, trade tensions, and other geopolitical and policy uncertainties.

Guarded
The return outlook from Vanguard economists remains guarded and well below historical norms, the firm said.

According to Vanguard's proprietary investment analysis tool, known as the Vanguard Capital Markets Model, the global return outlook for equities for the next ten years is in the 3-5 per cent range annualized.

"Given the challenging outlook ahead, investors should focus on key factors like saving more, working longer, spending less, and controlling investment costs. Additionally, investors should continue to adhere to time-tested investment principles such as maintaining a long-term focus, employing a disciplined asset allocation" said Dr Westaway.

The OECD said today that "easing growth momentum remains the assessment for the United Kingdom, Canada and the euro area as a whole, including Germany, France and Italy, with similar signs now also emerging in the United States".
Easing growth momentum in the OECD area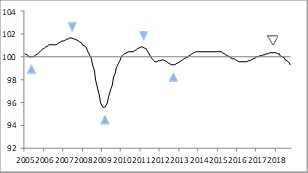 Source: OECD
"Among major emerging economies, stable growth momentum remains the assessment for the industrial sector in China, with similar signs now emerging in India. In Brazil and Russia, the CLIs [composite leading indicators] continue to anticipate easing growth momentum," it added.