Stormy October Drags Down ETF Assets
Tom Burroughes, Group Editor , November 14, 2018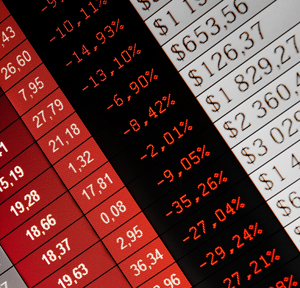 Worries about further US rate rises and concerns about intensifying trade disputes hit broad market indices, taking AuM for exchange traded funds and products downwards, figures show.
Exchange traded funds and products pulled in net inflows of $28.1 billion during October, with only the Middle East and Africa not seeing a positive figure, industry figures show. Turbulent markets pulled total assets under management down by 5.99 per cent on the previous month to $4.94 trillion.

"Few markets managed to avoid the October sell off, as investors grew jittery at the prospects of further rate hikes from the US treasury and any hope of resolutions to trade disputes appeared to be diminishing, be it in Europe or the US. Developed and developing markets saw similar declines during the month," Deborah Fuhr, managing partner and founder of ETFGI, the firm issuing the data.

Index-tracking entities such as ETFs and exchange traded products have boomed on the back of a bull market lasting almost a decade, their low fees appealing to investors turned off by the higher charges of actively-run funds. However, as markets have become more bumpy – as in 2018 – it's possible that the fashion for "passive" vehicles could hit a wall.

October pushed many indices deeper into negative territory for the year. The S&P 500 fell 6.84 per cent over the month, retaining a 3.1 per cent gain year-to-date, while European markets fell 7.82 per cent, bringing year-to-date decline to 9.56 per cent. Emerging markets fell 7.60 per cent, bringing year to date declines to 15.07 per cent.

At the end of October, the global ETF/ETP industry had 7,616 ETFs/ETPs, with 14,802 listings from 392 providers listed on 71 exchanges in 57 countries.