Who's Moving Where In Wealth Management? - SunTrust, Argent, Other
Editorial Staff, October 15, 2018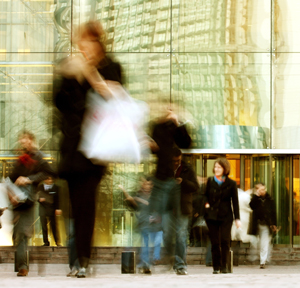 The latest moves in wealth management across North America.
SunTrust
SunTrust's Private Wealth Management has added two advisors and associates to its team serving the Charlotte metropolitan area.

Joining the firm are Walter A Kennedy IV and Patrick Long, who will be based at the SunTrust regional headquarters in Charlotte, North Carolina, along with their associates Amanda Mayhew and Jennifer James, SunTrust said.

Kennedy earned his bachelor's and master's degrees from North Carolina State University.

Long earned his bachelor's degree in business administration with a concentration in finance from Winthrop University. He is a Certified Investment Management Analyst provided through the Wharton School at the University of Pennsylvania. Mayhew graduated from Adrian College with a bachelor's degree in biology and a minor in chemistry. James is a Certified Financial Planner and plays a key role in the team's planning process. She is a graduate of Winthrop University and holds a bachelor's degree in business administration with a concentration in finance.

Argent
Argent Financial Group, which operates across the southern states of the US, has opened a new office in Oxford for Argent Trust Company and its Argent Family Wealth Services division. The location at 613 South Lamar Boulevard, a National Historic Landmark building.

Family Wealth Services Managing Director Mark Hartnett will lead the expanded team and focus on further growing Argent's presence in Mississippi. He has more than 20 years of experience in trust management and administration. Harnett founded Family Wealth Practices in Oxford in 2008 and merged his company with Argent in 2014.

Hartnett has a law degree from the University of Mississippi School of Law, as well as an MBA from the university's School of Business Administration. Hartnett also holds a Bachelor of Business Administration from the University of Memphis, majoring in finance.

Joining Hartnett at the new office are Brooks Campany, vice president and director of public relations, recruiting, engagement and culture for Argent Financial Group; and Blair Hull, associate of philanthropic services for Argent Institutional Services.

Campany earned a bachelor's degree in finance and marketing from the University of Mississippi, and then worked as a concierge banker at Avenue Bank (now Pinnacle Bank) in Nashville, Tennessee. She joined Argent in 2009 to open the company's Nashville office.

Hull holds a Bachelor of Accountancy and Master of Business Administration from the University of Mississippi. She has worked as an associate in advisory at PriceWaterhouseCoopers and chief compliance officer for Argent Advisors, before her move to the philanthropic services business line of Argent Trust Company in 2016.

The company also hired Austin McCarty to the position of trust assistant. Before joining Argent, McCarty was a portfolio analyst with CBRE Group, a commercial real estate services and investment firm. He earned a bachelor's degree in finance from Mississippi College.

Argent Financial Group is responsible for $19 billion in client assets.
RBC
RBC Wealth Management, has recruited a new team in Mequon, Wisconsin.

The WE Wealth Management Group is comprised of Paul Westphal, CIMA®, senior vice president – financial advisor; Tyler Briggs, CFP®, AAMS®, first vice president – financial advisor; Blaine Gibson, CFP®, AWMA®, vice president – financial advisor; Olinda Ayala, financial advisor; Paula Burns, senior registered client associate; and Bridget Lee, senior registered client associate.

They manage more than $280 million in client assets and join RBC from Baird.

Raymond James
Raymond James has hired financial advisor Ian MacClure to Raymond James & Associates, the firm's employee broker/dealer, in Denver, Colorado.

MacClure joined Raymond James from Wells Fargo, where he began his financial services career.

While at Wells Fargo, he managed more than $114 million in client assets. He serves a variety of clients, including business owners, high-net-worth individuals and families, and retirees.

SANNE
SANNE, the global provider of alternative asset and corporate administration services, has appointed Jamie Villiers as a new business development director.

Villiers joins SANNE's team in London. In his new role, he will be responsible for the sourcing of new business and key intermediary relationship initiatives across the Europe, Middle East and Africa, and Americas. He will work with Zena Couppey, managing director of business development.

He has more than 22 years' experience. Prior to joining SANNE, he served as vice president of senior sales and relationship manager at BNY Mellon.