Remembering Charles Collier
Joe Reilly, August 16, 2018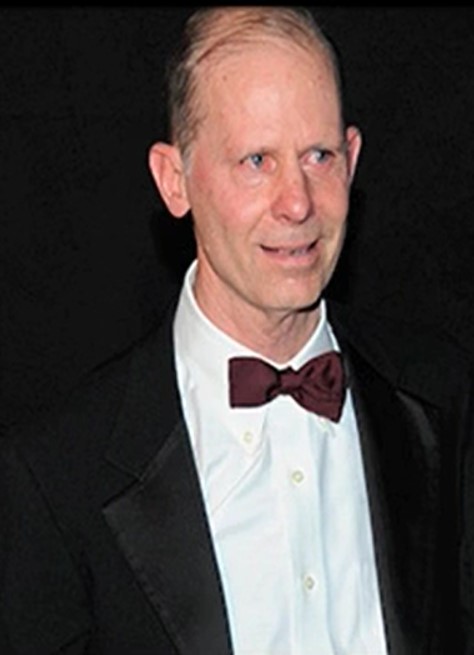 This publication remembers Charles Collier, whose achievements in the industry, writings on family wealth and counsel to many individuals have left an indelible legacy.
Charles Collier, a prominent figure in the wealth management industry and recipient in 2014 of a lifetime achievement award from Family Wealth Report, has died, aged 70. The team at FWR wish to pass on their condolences to Mr Collier's colleagues, friends and family at this sad time.
The following obituary and remembrance is written by Joe Reilly, a frequent contributor to this publication, and we are deeply grateful to him for sharing these thoughts and recording the views of a number of industry figures who knew Mr Collier well.

The philanthropic and wealth management world lost a pioneer last week in Charlie Collier, who died at age 70 in New Hampshire of Alzheimer's.
Charlie Collier, the former Senior Philanthropic Advisor at Harvard, was a master of questions. When I interviewed him for Family Wealth Report in 2012, he showed me the stack of yellow legal pads that he filled with questions for the families he worked with. "I wanted to be a resource for them, not just 'help' them. I was not telling them what to do, because there is no right way to be a family. And the way to do that is with good questions, deep questions, really stunning questions so that they could understand and make decisions for themselves."
Al Halliday, the Director of Principle Gifts at Harvard, worked with Charlie for many years. He knows how difficult their work can be. "It is hard talking to families. No one wants to do it. It takes courage."
Charlie Collier wasn't afraid of difficult conversations. In his work with large donors to Harvard, he found planned giving to their school was the least of their worries. "What should I give my kids? Should I tell them how much we have? What if my kids want to do something different from me?" He realized these questions required much deeper conversations and understanding. He observed, "For people with money, it is an object of anxiety. Especially if you think you can do it all yourself."
In the nineties, he was fortunate to come across Jay Hughes, who quickly became a mentor. He met Kathy Wiseman at one of Hughes's conferences, and she encouraged him to study at the Bowen Center for the Study of the Family. Charlie said it was the most important learning of his adult life. It gave him a whole new avenue for exploring the challenges families face.
Hughes, a Family Wealth Report Lifetime Achievement Award recipient, commented: "Charlie and I walked for many "miles" together as pilgrims on the road to Canterbury; seeking to help families flourish. As this road requires one's complete attention to each families own path it permits very little time for friendship. Charlie and I found that our need for releasing our own emotions as we helped others needed attending to. With each other we could be completely open and share our emotions and the heavy burdens of taking on others emotions. Thereby offering each other what a true comradeship means in profession. I miss him terribly."
Charlie began to speak to alumni at reunions and around the country with his new perspective. "I didn't speak about giving, I spoke about the deeper issues and the difficult conversations, and afterwards more and more people started coming up to me, and calling the school to see if I would talk to their families. The more I went not talking about giving, the more they wanted me! There was a need."
Charlie's explorations led him to interview many leading lights in family consulting and write his 2001 book Wealth in Families, which went into three editions and several printings. The book continues to be a consistent seller online, with the proceeds going to a scholarship. Charlie said: "There were many books at the time, but they were all about getting money. My book isn't about fundraising, it is for families." Coventry Edwards-Pitt of Ballentine Partners noted: "Charlie's wonderful book and his thoughtful, inquisitive spirit helped pave the way for our industry to wrestle deeply with the issues of meaning and happiness that underlie decisions about wealth and wealth transfer. He was also a delightful colleague and I will miss him greatly."
He was a pioneer in philanthropic advising to families and was recognized for his work with the first Lifetime Achievement Award from this news service in 2014. Charlotte Beyer, recipient of the 2015 award, said: "Charlie used a unique approach to fundraise...he came to see that the money questions were not key or even the most difficult to answer. His view was unorthodox twenty five years ago and yet now is widely embraced. Rather than provide answers, he asked families questions...What is your vision for your family? What's your family's definition of success?"
Lawrence Summers, former president of Harvard, remembered Charlie last week: "I knew Charlie well and admired him very much. The only place he was aggressive was on a tennis court. Generations of Harvardians benefitted greatly from his financial and tax planning acumen but even more from his gentle and sound human wisdom. I count myself fortunate to have been able to rely on his counsel at several key junctures and miss him very much."
When Charlie was diagnosed with early onset Alzheimer's in 2008 at age sixty, he surprised many by speaking about his condition openly. He retired and became active with the Cure Alzheimer's Fund and began speaking at events. "I think of my illness as a gift" he noted, and used his time to spread the word that those who have Alzheimer's need not hide in shame.
If you walk around the Harvard campus today, you will see the fruits of Charlie's work in buildings and athletic fields, but you cannot see the tremendous difference his questions and generous spirit have made to many families over the years. When I asked Charlie about his work in 2012, he noted "After all these years people still call me and write me and say thank you for writing that book. It gave me the courage to have a family meeting."