Multi-Family Offices Moving Into Other Wealth Firms' Terrain - Cerulli
Tom Burroughes, Group Editor , November 16, 2017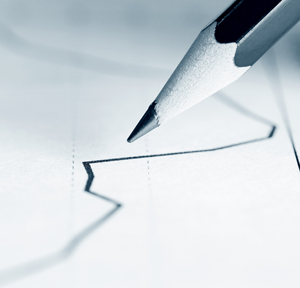 Multi-family offices are increasing their relative share of the global wealth management market, a report by Cerulli Associates says.
Multi-family offices are winning market share from other wealth management entities around the world, helped by an ability to offer more than just investment management, although MFOs are also outsourcing certain functions they cannot afford to do in-house, a study by Cerulli Associates, an analytics firm, finds.

Wealth managers in total controlled a total of about $8.4 trillion in high net worth and ultra-high net worth client assets, up 5 per cent from the year before.

Cerulli's report finds that the dominance over many years of private banks and wire-houses is being tested by MFOs. Wire-houses and private banks have about 58 per cent of the market.

The report is called US High-Net-Worth and Ultra-High-Net-Worth Markets 2017: Emergent Product Trends for Sophisticated Investors.

A broader shift toward lower costs and greater transparency has fueled the growth of multi-family offices, which currently account for $694 billion in assets and have outpaced all other HNW channels over the past three years, growing at an annual rate of 9.8 per cent.

"Cerulli believes the channel will grow assets to $1.15 trillion by 2021," Donnie Ethier, director at Cerulli, said.

"These 'boutique' wealth management firms go beyond just managing clients' investment portfolios. By acting as a cohesive wealth management solution, MFOs are better able to serve as a central source of information for an entire family's financial matters. MFOs are also able to reduce costs and gain proficiencies by providing a blend of in-house and outsourced investment solutions in one place," Ethier said.

Outsourcing
A trend seen by this publication, and others – outsourcing of functions by family offices – is also noted by the report.

"Many MFOs have decided to outsource certain tasks due to increased cost, with the goal of focusing instead on what they do best, typically around the softer and nonfinancial areas of wealth," Asher Cheses, an analyst at Cerulli, said.

The most commonly outsourced services among MFOs are trust administration (58 per cent), tax planning (53 per cent), bill pay (47 per cent), and risk management (41 per cent), the firm said.

"Cerulli believes that one way for asset managers to reinforce their relationships with family offices is to establish themselves as thought leaders in the industry," Cheses said. "Family offices are increasingly looking for in-depth market analysis and advice from providers; therefore, asset managers can differentiate their firms from their rivals by sharing asset allocation and capital market insights that effectively help advisory teams better serve their HNW clients."

"The increased desire for transparent, unbiased advice, along with evolving preferences among the next generation of wealthy clients, indicates that the MFO model is well positioned to thrive for years to come," Cheses continued.

In addition, the way HNW and UHNW individuals are allocating their money is shifting, with growing demand for exchange traded funds, environmental, social and governance approaches, and direct investments. To keep pace and take advantage of the potential opportunities, asset managers need to differentiate themselves in the industry through specialized services, products, and technological expertise. Rather than pushing certain products, asset managers should concentrate on providing a high level of service that aligns with the needs and services of HNW investors.