RBC On Its Latest US Wealth Management Growth Endeavor
Eliane Chavagnon, Editor - Family Wealth Report, November 23, 2015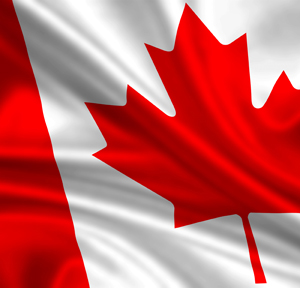 Royal Bank of Canada finalized its acquisition of City National Bank this month, deepening its wealth management presence in the US. Here is an overview of what the deal means for RBC and how City National will operate going forward.
Family Wealth Report spoke to the chief executive of RBC Wealth Management in the US, John Taft, about the strategic rationale behind the firm's recent acquisition of City National Bank.
Los Angeles, CA-headquartered City National Bank, which was founded by a small group of entrepreneurs in 1954, provides banking, trust and investment services through 75 offices across Southern California, the San Francisco Bay Area, Nevada, New York City, Nashville, TN, and Atlanta, GA. It is also known for its work with wealthy individuals in the entertainment sector, having set up shop in Nashville and Atlanta in 2011 to primarily better serve the music industry, for example. City National has been ranked by Barron's as one of America's top 40 wealth managers for the last 14 years, RBC said.
The $5.0 billion cash-and-stock acquisition of the firm by RBC is "very complementary with little overlap," Taft said, describing it as one of the most strategically attractive growth opportunities for the Canadian bank over the next decade or so.
"In line with RBC's strategic goals, we believe this combination creates a powerful expansion platform for focused long-term growth in the country which we view as our second home market," Dave McKay, president and chief executive of RBC, said when the deal was announced earlier this year. "City National's private banking and wealth management capabilities will enable us to offer a broader product suite to the 340,000 US households served by our US wealth management unit."
The acquisition was announced in January after RBC had spent some time consolidating its international presence the year before, exiting certain private banking businesses in the Caribbean and Latin America, and then selling its RBC Suisse private banking business to SYZ Group in July 2015. Most recently, Europe-based SMP Partners Group agreed to acquire its trust, custody and fund administration businesses in the Caribbean. By contrast, it has been bolstering its US wealth management franchise.
Today, RBC Wealth Management in the US has $280 billion in total client assets, with 1,900 financial advisors operating in 200 locations across 41 states. Its acquisition of City National therefore wasn't so much about adding the firm's $60 billion or so in assets, but more centered on leveraging its high-end banking capabilities, Taft said. "What we lacked was a private and commercial banking capability focused on high net worth individuals. That is what we acquired in City National."
The strategic rationale behind the move ties in with a broader industry trend toward "holistic" wealth management, he added. Wealth managers are no longer viewed as just executors of stocks and bonds but designers of asset allocation plans that take into account crucial elements of clients' lives, including personal goals, to shape their financial picture and create a wealth management strategy around that.
"The piece that has been missing for many organizations is high-quality lending and banking capabilities," Taft said. "Today, to add value, you have to be able to offer a full suite of investment, financial planning, trust, risk management, credit, lending, and cash management capabilities – doing all that well is the number one challenge in the wealth management industry." This has also led to a stronger focus among firms on the value of teaming to be able to pull in all these different areas of expertise in a highly sophisticated manner, he added.
With the above in mind, Taft is confident that the City National deal means RBC can "significantly increase" the amount of money that wealth management clients borrow from the firm. While it has historically offered traditional credit needs by providing lending services to clients against the value of their portfolio securities, for example, this isn't always appropriate or what clients want or need, he said.
The plan going forward is more about collaboration between RBC and City National than it is about integration, Taft said. He added that City National is known for is its high-end client service and its work with some of the most demanding, sophisticated client segments in the world: the entertainment industry, lawyers, and those operating in the technology sector, for example. "We want to make sure that as we introduce their capabilities to our wealth management clients that they get that same level of client service," Taft said.
The collaboration will be piloted in City National's core markets where RBC Wealth Management also has a strong presence, starting in areas like Beverly Hills, CA, and San Diego, CA, before extending into other key markets across the US, he said. City National will retain its brand and operate as a separate legal entity owned by RBC. Russell Goldsmith, chairman and chief executive of City National, now reports to McKay, and Taft reports to Goldsmith as head of RBC Wealth Management in the US.