EXCLUSIVE: Industry Experts Discuss The Nuances Of Goals-Based Investing
Anna Hallissey, Reporter, January 7, 2015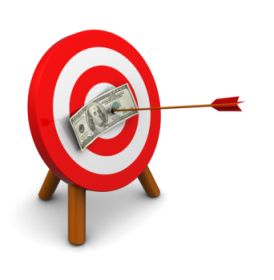 A panel of industry experts discussed the growing trend of goals-based investing at the Family Wealth Report Summit last October.
The very definition of goals-based investing came under fire from panelists at Family Wealth Report's October 2014 Summit, with speakers debating its methodologies and best-practice, as well as how one defines success and what constitutes a "goal."
Speaking on the panel, entitled "Goals-Based Investing: Tackling The Holistic Approach," were: Jennifer Dempsey Fox, senior vice president and managing director of wealth strategy at Hawthorn PNC Family Wealth; Daniel Goldstein, senior managing director at Manchester Capital Management; Jeffrey Mortimer, director of investment strategy at BNY Mellon Wealth Management; and Chuck Stutenroth, regional managing director of Ascent Private Capital Management.
Peter Langas, managing director and head of investment strategies at Bessemer Trust, chaired the panel. The panel's session sponsor was BNY Mellon Wealth Management while Hawthorn PNC Family Wealth, Bessemer Trust and Ascent Capital Management were panel contributors.
The nuances of goals-based investing
The industry's intensified focus on goals-based investing signals a shift away from a heavy emphasis on benchmarks towards client objectives, Mortimer said. The concept entered the limelight following the market crash of 2008-09, when investors saw the results of the wrong decisions they made with regards to their asset allocation, he added.
"We found that bifurcating client portfolios seemed to make sense, and agreeing with clients that we would manage a portion of their portfolio with income and capital preservation being of the first order gave them peace of mind during market downturns," Mortimer said. "Of course we were managing the whole portfolio with both growth and income in mind but even this mental compartmentalization seemed to help clients immensely."
Dempsey-Fox explained how, to help clients differentiate between goals-based investing and traditional investment management, advisors should help them identify their objectives, develop solutions for these, and break down their portfolios accordingly.
"I see the distinguishing factor as what you are starting with the client – as long as you're starting with understanding their goals and objectives, and identifying solutions that they've determined meet those needs, you're having the type of conversation that's very different than a traditional investment advisor. And, not to disparage anyone, but when you are only focused on the portfolio that you're managing, it's really hard to have comprehensive conversations around goals," she said.
However, Goldstein suggested that the term "goals-based investing" is somewhat a tautology, as all investment activities are geared towards a goal.
"If you're talking about a shift in Millennials wanting to add another goal which is beyond the financial (such as philanthropy)…and you can deploy your capital in a different way to have a different impact, then I see some sense in talking about these other goals. Otherwise, I don't really get the conversation when speaking about UHNW investors," he said.
Dempsey-Fox argued that goals-based investing should be seen as an evolution of the wealth management industry in a positive direction to benefit clients through the services it provides.
"Clearly there's a disconnect between what we think we're telling clients and what clients are hearing, and so if goals-based investing is a way to better align and facilitate a planning conversation with our clients, I'm all for that," she said.