Strategy
2008 is the Year of the Registered Investment Advisor in the US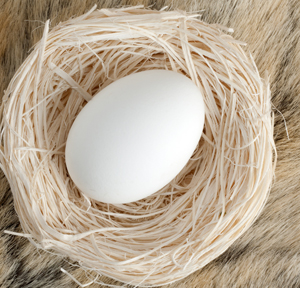 Within the advice industry, no matter where you are in the world, there exists a rift between tied and independent advisors, as the two types of entities jostle for clients and market share. The current environment in the US looks to be favoring the independent Registered Investment Advisors.
Within the advice industry, no matter where you are in the world, there exists a rift between tied and independent advisors, as the two types of entities jostle for clients and market share. The current environment in the US looks to be favoring the independent Registered Investment Advisors.
As it stands now, the wire house model has a bigger share of advice business in the US, but recent trends show this to be changing.
Currently around 70,000 advisors reside within wire houses in the US – these are the sprawling advice networks that bear the names of multinational investment banks including the likes of Morgan Stanley, Merrill Lynch, Citi and JP Morgan.
Around 13,000 to 14,000 advisors reside within the RIA structure, which are best categorised as smaller investment advisory practices that might be part of a larger network, but generally run as partnerships or owner operated businesses.
But there has been a trend for some time now the RIA segment of the market has been growing while brokerage firms and wire house sizes have remained stagnant. According to Cerulli Associates data, there has been up to 20 per cent growth in advisor numbers year-on-year into the RIAs market, while wire house advisor numbers have remained flat and are even in decline.
According to Scott Smith, Cerulli senior analyst, the number of advisors employed within wire house channels declined from around 72,000 at the end of 2006, to 69,000 at the end of 2007.
While this attrition can be attributed to recent culling by wire houses of underperforming advisors, he believes a trend has emerged where advisors are leaving the wire house model for the "greener pastures" of the RIA structure.
"There is a strong subset of advisors who want to be in a small business and run that business as they see fit, rather than be told how to run it and what's best for their clients," says Mr Smith.
The RIA market has been the fastest growing advice segment in the US in terms of client assets as well, notes Philip Palaveev, a principal with US consultancy, Moss Adams.
He says the amount of client assets within RIAs businesses have doubled to $2 trillion during the last five-years.
In total, the US retail equities industry is estimated to be between $12 -13 trillion in size, says Mr Palaveev, and RIAs currently have around 20 per cent of that.
Rudy Adolf, the founder and chief executive of a national network for RIA firms in the US, Focus Financial, believes wire houses are struggling to grow because they don't offer the objective advice sort after by clients, particularly in volatile financial markets.
"The times when RIAs are winning the most are the times when the wire houses are struggling. Poor advice, or advice that is self-serving, becomes blatantly obvious in a market like this," Mr Adolf says.
Focus has grown quickly, after starting in February 2006 it has acquired RIA practices around the country and now employs 500 individuals advising 11,000 clients with around $25 billion in assets.
The network of 14 firms claims to be the only fiduciary group with a national scale in the US.
Wire houses are eager to protect their patch, especially considering wealth management has proven to be among the most resilient profit making centers on Wall Street, at a time when other business segments have suffered record losses.
Merrill Lynch, the biggest name in brokerage in the US, with more than 17,000 advisors world wide, points to brand recognition, reputation, depth, breadth of service offerings and scale as features that enable the giant to compete and win against RIAs for client relationships.
"The most important issue in this business is client service, and a small RIA would not be able to offer their clients the same breadth of opportunities, competitive pricing and level of service offered by Merrill Lynch," says Merrill Lynch spokesperson, Jennifer Grigas.
Mr Adolf says increasingly advisors are approaching firms within the Focus network saying they no longer feel they fit into this wire house model because of the pressure to sell in-house products.
He puts this down to the reputation damage brokerage firms on Wall Street have suffered following the recent write downs linked to sub-prime exposure.
"We get calls from clients saying they are really uncomfortable, my money is with a firm in the news with billions of write offs and they are really nervous," he says.
A recent study by National Financial, a Fidelity Investments subsidiary, appears to support Mr Adolf 's observation that advisors are increasingly considering a move away from employed networks to seek out a more independent environment.
This month National Financial conducted a survey that found an increase in the number of brokers and advisors considering switching to another firm in the next 12 months – 9 per cent compared to 5 per cent last year. The firm also said the majority (62 per cent) of this group would prefer to move to an independent broker/dealer, regional firms or RIA.
The study was based on online interviews with 1,201 US brokers and advisors from a random sample of independent, wire house, insurance, regional, bank and RIA firms.
Advisors surveyed cited "a change in the firm's direction" as the number-one reason for wanting to leave their current firm.
But don't write off the brokerage firms yet, says Mr Palaveev.
"Yes RIAs have been successful and have chipped away at wire houses, but I wouldn't write off the wire houses… The big names still have an advantage over the independents when it comes to recruiting talent, and it's only a matter of time before the wire houses offer RIA-like services and collaborate more with that segment of the industry," he says.
Wachovia already offers a custody service, similar to the RIA servicing model of Charles Schwab and Fidelity. There is currently talk of big names like Merrill Lynch and Morgan Stanley launching a similar business to service the RIA market, but this remains unconfirmed.
Further evidence Wall Street firms are looking to emulate the recent success of the RIA market is the hiring of Ellyn McColgon, formerly president of distribution and operations for US fund manager, Fidelity Investments, a firm known for its understanding and relationships with RIAs, to the head of Global Wealth Management head at Morgan Stanley.
At a recent investor presentation, Morgan Stanley co-president James Gorman said he hoped Ms McColgon would bring her experience with RIAs to run one of the largest brokerage firms in the country.
RIAs are the only category of advisor in the US required to adhere to strict fiduciary obligations, which Mr Adolf says is an opportunity for growing his network and attracting client assets away from broker/dealers.
"If there is one thing a fiduciary advisor really differentiates him/herself with it is they are not really pushing their own products down the throats of the client," he says.
Some wire houses have set up fee-based services within the traditionally commission-driven brokerage environment in an effort to keep independently minded talent and attract clients seeking seemingly impartial advice.
Cerulli estimates the fee-based subset of the brokerage industry is around 15 per cent.
However, a recent ruling by the Security Exchange Commission and a report commissioned by the nation's financial services regulatory body has called for fee based brokerage firms to either register as RIAs and adhere to the strict fiduciary standards, or stop giving advice that could be perceived by clients to be independent.
Mr Adolf 's view of firms that have created the perception of independent advice outside of the industry's fiduciary standards is clear: "Ultimately the wire houses and banks – particularly wire houses – have worked hard to create an aura of advice, which is purely a disguise for selling products."
He says he hopes the regulators will create "a much clearer, delineated environment, where the clients have a very clear understanding if they are dealing with a sales person or an advisor."
There is likely to be around $5 trillion worth of new client assets up for grabs in the US in the next five-years, says Mr Palaveev, as many self directed high net worth individuals seek out financial advice for the first time as the industry grows.
Mr Palaveev believes both brokerage firms and RIAs are evenly poised to take an equal share of the assets – however there is a cautionary tale in the potential success of the RIA segment. He says, as RIAs get larger, they could easily begin to take on the good and less desirable attributes of the wire house networks.
Ms Grigas points to the "high costs and need for scale" that she agrees may lead to only the largest RIAs being successful over time, "and eventually many of these RIAs start to look increasingly more like full service firms."
Mr Palaveev predicts the Merrill Lynch or Morgan Stanley of tomorrow will be one of the RIA firms of today.
"It has been a long time since a new name in wealth management has emerged, I believe that will come out of the RIA space," he says.