Middle East Tycoon Bets Big On Gold
Tom Burroughes, Group Editor, May 1, 2018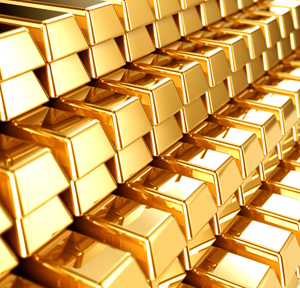 The multi-billionaire has reportedly put half of his fortune in the yellow metal, a reminder of how gold is still seen by many as the ultimate safe-haven asset.
Some may decry gold enthusiasts as "bugs" and dismiss their confidence in the yellow metal, but one billionaire reportedly has parked half of his $5.7 billion net worth into gold.
Egyptian billionaire and Orascom Telecom Chairman Naguib Sawiris is concerned about the direction of geopolitics, even though he acknowledged that prospects of a peace accord between North and South Korea, driven to some degree by President Trump, were grounds for guarded optimism.
Sawiris told Bloomberg that gold prices will rally to reach $1,800 per ounce from just above $1,300 now, while "overvalued" stock markets crash.
"In the end you have China and they will not stop consuming. And people also tend to go to gold during crises and we are full of crises right now," Sawiris was quoted as saying. "Look at the Middle East and the rest of the world and Mr Trump doesn't help."
Gold prices briefly pushed over $1,900 an ounce in late August, 2011, amid fears that the debt-laden euro-zone could crack up because of problems in Greece. However, a period of stock market gains and gradual hikes to US interest rates, have taken some shine off the metal. However gold retains its attractions for some investors as a safe store of value, a fact arguably underlined by the massive gyrations to crypto-currencies such as Bitcoin, the promoters of which have sought to capture gold's mantle as apolitical, inflation-proof money.


Korea
However, as the article states, if a North Korean peace deal can be reached, the Egyptian's investments there may finally pay off in part thanks to Mr Trump. After 10 years of waiting to repatriate all his profits easily and control his mobile-phone company, Sawiris said a peace accord would let him reap some of his returns.
"I am taking all the hits, I am being paid in a currency that doesn't get exchanged very easily, I have put a lot of money and built a hotel and did a lot of good stuff there," Sawiris was quoted as saying. He founded North Korea's first telecom operator, Koryolink. The North Korean unit's costs and revenues aren't currently recognized on the financial statements of Sawiris' Orascom Telecom Media & Technology Holding SAE, the article said.
If the two Koreas do follow through on talks to improve relations, it may enable the Egyptian tycoon to restore his investments, the article added.