Chinese Communist Party's 19th Congress - Reform Or A "Game Of Thrones"?
Tom Burroughes, Group Editor , October 20, 2017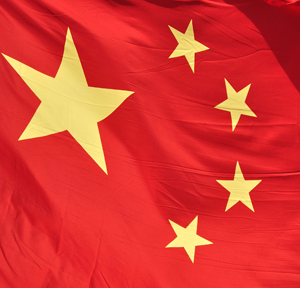 Wealth, asset managers and economists mull developments at this week's 19th Congress of the Chinese Communist Party, seen as a significant event for policy in the world's second-largest economy.
China may have made great strides towards a form of capitalism but it is still far from being the open liberal order that might have been admired by Adam Smith or Milton Friedman. The Communist Party that has run the Asian giant since the 1940s is holding a congress at which President Xi is expected to consolidate his power.

The country has seen the national currency, the renminbi, or yuan, increase its profile as a global medium of exchange, now put into the International Monetary Fund's currency basket known as Special Drawing Rights. Investment rules have been liberalised to a degree to encourage foreign investment; the country has also sought to curb capital outflows, although these remain considerable. Chinese firms – as noted elsewhere in this news service – remain buyers of assets such as European private banks, perhaps hoping to use these as conduits for funds if life in the home country becomes difficult. Which it might: there remain worries about fissures in the Chinese financial system, although authorities have been active in curbing the frothier end of the wealth management products market and certain forms of lending. China has yet to experience a big recession or full-scale financial crisis to match that of the West in 2008. Its long-running one-child policy (now relaxed somewhat) will leave that country facing a demographic crunch and intergenerational wealth transfer headache as the current work-age population retires. But more positively, the decline in poverty in China, versus where it was in the 1970s in the aftermath of the horrific Cultural Revolution, is something to celebrate. A large and rising middle class is an important driver of wealth management across the region.

Here are some thoughts from asset, wealth managers and an economics firm about the 19th Congress:

Michael Lai, Investment Director at GAM
China has a strong focus on reform. Given the tone of news flow over the last few months, we believe that the dominant theme for the next five years is likely to be a renewed commitment to and a further deepening of reform.

One of the main areas of reform covered by the Congress is likely to be state-owned enterprises. President Xi's reforms have focused on developing mixed ownership of SOEs, with the long-term objectives of improving SOE efficiency, motivating talent, aligning shareholders' interest and improving corporate governance. In August, the government implemented a high-profile, mixed-ownership reform of SOE Unicom by placing stock with prominent private sector companies such as Tencent, Baidu, JD.com and Alibaba.

In terms of impact of reforms on the investment market, we are convinced that Chinese equity market valuations will gradually rerate over time as the government has demonstrated its desire to achieve better efficiencies in the long run.

Our projection on the country's growth is positive: China posted first-half 2017 GDP of 6.9 per cent, which was above consensus expectations. We believe the macroeconomic momentum should moderate in the coming months, but we are not concerned by risks of a hard landing, because the government has multiple policy levers at its disposal to manage economic growth. Some have been sceptical about the success of the "One Belt, One Road" policy, linking China trade to Europe via Central Asia, as a means of stimulating economic growth. We expect it to remain an important policy to manage the pace of economic growth, although our view is that reforms will be the main contributor to strengthening the fundamentals of the Chinese economy.
While there is little worry about an economic hard landing, debt risks do appear to be back on the radar. S&P Global Ratings downgraded the country's credit rating last month, saying China's attempts to reduce risks from its rapid build-up in debt are not working as quickly as expected and credit growth is still too fast. However, we should also bear in mind that S&P upgraded the outlook for China from negative to stable, due to the robust economy and improved fiscal performance.

However, returning to the high debt-to-GDP level, which prompted S&P to downgrade China's credit rating, our view is that this is not a major concern. Financial sector reforms are being enacted and, already, we see some fruits of the government's endeavours. For instance, despite China's higher nominal GDP growth rate, bank lending has been tapering down over the recent years. As for the credit market, Chinese bonds are still mostly held by locals, as is the case in Japan. Furthermore, China's capital market is still relatively closed.

Our view is that the risks to China at the moment could emerge internally, for instance from leadership change, or from its policies. Externally, challenges could arise from geopolitical risks, especially from high tensions in the Korean peninsula. However, on the positive side, we are encouraged that the IMF just upgraded its outlook for the global economy for 2017 and 2018.

Aidan Yao, senior emerging Asia economist at AXA Investment Managers
Overall, the Chinese economy appears to have preserved its growth momentum quite well. Environmental controls have hit the heavy industries, but that weakness appears to have been adequately absorbed by strength in consumption, high tech and tertiary sectors of the economy. This growth divergence is consistent with an improved structure of the Chinese economy, making it more resilient to withstand shocks. We think the current positive growth backdrop will embolden Beijing to accelerate structural reforms and deleveraging, consistent with the messages from President Xi yesterday. If done successfully, this will result in a slower, but more healthy, growth profile for the Chinese economy in 2018 and beyond.

HSBC Global Asset Management
Structural reforms face challenges and difficulties and so far the overall progress has been slow in areas such as SOE, fiscal, rural-land and new urbanisation reforms. However, we have recently seen renewed momentum in SOE reform, and policy measures are being steadily pushed forward in areas such as reducing excess capacity, de-stocking housing inventory, regulatory tightening, opening up of capital markets, and development of innovation and internet/digital sectors.

Bryan Collins, fixed income portfolio manager, Fidelity International
We are all exposed to China either directly or indirectly. As investors, we are spoilt for choice in ways to express a view, from government bonds to small cap stocks offering growth not available in the rest of the world, but it's important to understand some of challenges facing China and the different views on these. China is a large, complex and multi-faceted economy.

This [debt/deleveraging] is a known challenge for China and one where we are seeing proactive initiatives being taken to manage risks, including the development of domestic capital markets to improve the cost and allocation of capital. In addition, most of China's debt is RMB denominated and within public sector institutions, meaning it is in the control of the government and thus reduces risks meaningfully. More interestingly, while deleveraging can impact growth, it typically represents ideal conditions for fixed income and credit investing.

TAC Economics
The Congress is the setting for China's Game of Thrones, which will decide who occupies the key positions in the leadership team over the next five years. If we see Xi tighten his grip on power there is a rising chance of significant economic interventions that could lead to a sharp slowdown in the Chinese economy later next year.

If the 19th National Congress turns out to be the moment at which Xi tightens his grip on power, there are potentially significant knock-on effects on the Chinese economy, and by implication on other emerging markets. For now, Chinese economic performance is impressive, and the country is the only major emerging market to have seen improvements in TAC measures of economic, financial and political risk in the past year (see accompanying fact sheet).

China's GDP growth was 6.9 percent in the second quarter, beating consensus estimates of 6.5 per cent, and the country's manufacturing PMI was 51.6 in August, compared with 49.8 in May. However, growth has come at the cost of significant fiscal and credit expansion, and the housing market is in bubble territory. The CNY [renminbi/yuan] has appreciated steadily against the dollar, rising 5.5 per cent between the end of May and early September.