RIA Sector Is Booming, Says Charles Schwab
Tom Burroughes, Group Editor , July 14, 2017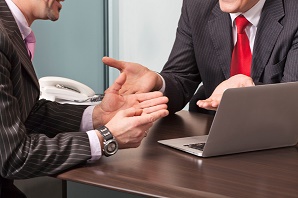 It is hard to find a negative note in the latest annual report on the state of the RIA sector by the financial services giant.
Referrals
At the fastest-growing firms, existing client referrals and centers-of-influence referrals drove 5.8 per cent of new asset growth, and for all other firms, referrals collectively drove 2.7 per cent of new asset growth. The fastest-growing firms not only excel at winning new assets through these referral sources, they also emphasize new client acquisition with a range of additional marketing activities such as networking, community involvement, website presence, seminars, and events.

These marketing strategies helped drive an additional 3.6 per cent of new asset growth at the fastest growing firms, translating into more new clients and more new-to-firm assets.

Figures showed a median result of 31 new clients in 2016 for the fastest-growing firms, more than 1.5 times as many as all other firms. Client relationship size grew as advisors increased assets from new clients in 2016 and investment performance was strong, the report said.

At the median, average client relationship size grew to $1.8 million in 2016, up from $1.6 million in 2015.

Perhaps unsurprisingly, the largest firms generally work with larger clients. Firms with over $2.5 billion in AuM had an average client size of more than $3 million, while firms with $100 million to $250 million in AuM had an average relationship size of $1 million.