RIA Sector Is Booming, Says Charles Schwab
Tom Burroughes, Group Editor , July 14, 2017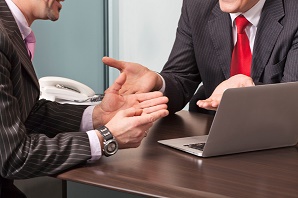 It is hard to find a negative note in the latest annual report on the state of the RIA sector by the financial services giant.
While parts of the financial services sector are under pressure as regulations bite and low interest rates squeeze margins, it appears that Registered Investment Advisors are having a ball, at least according to the latest annual survey of the market by Charles Schwab.

In the firm's 2017 RIA Benchmarking Study, based on findings taken from January to March 2017, it contains self-reported data from 1,321 firms that custody their assets with Schwab Advisor Services. The survey finds that the median firm's assets under management rose to $593 million in 2016 from $358 million in 2012, which translates into a scorching 10 per cent five-year compound annual growth rate. Profitability remains robust with a standard operating margin of 25 per cent last year.

"First, high net worth individuals with the most complex financial needs are increasingly seeking the independent model and secondly, within firms of all sizes, advisors are making the right strategic decisions to help them retain their valued clients, win the trust of new clients, and expand and scale their businesses," Jonathan Beatty, senior vice president, sales and relationship management, Schwab Advisor Services, said.

The report comes less than a week after a very different picture was painted of asset management in Western developed economies by Boston Consulting Group, showing tight margins and anaemic net new inflows (see that study here). As Family Wealth Report and others report, there have been a raft of newbie RIAs taking shape, created in many cases by breakaway teams from broker-dealer houses and emboldened by a desire to become independent and free of corporate bureaucracy. (See a recent example of such a launch here.) The RIA growth story is being fuelled by forces such as the recently-enacted Department of Labor Fiduciary Rule, which discourages use of commissions – as traditionally used by wirehouses – and favors fees. Also, business groups such as Dynasty Financial Partners and HighTower have encouraged new-launched firms to join their networks.
Earlier this week, Cerulli Associates, a Boston-based firm, noted that advisors moving upmarket can identify high-potential prospects with emerging wealth from the mass-affluent marketplace - often a field catered to by RIAs. Cerulli said that there are 10.47 million mass-affluent households in the U.S. with $500,000-$2 million in investable assets.
The report goes on to say that acquiring clients by referrals is their top strategic priority, as opposed to M&A.

The fastest-growing firms are the top 20 per cent of those with $250 million or more in AuM based on five-year net organic compound annual growth rate.

Charles Schwab has told this publication that one challenge for RIAs is finding talent to meet demand; this news service will add more comments and feedback around the report in due course.