Trump's Inaugural Speech: Wealth Managers' Reactions
Tom Burroughes, Group Editor, January 23, 2017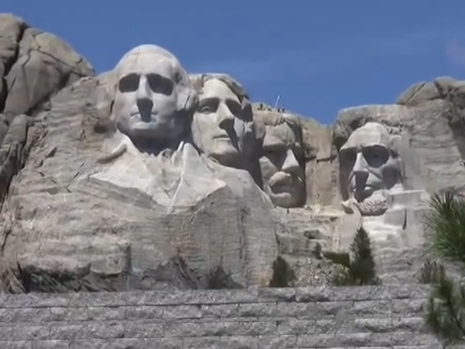 The speech by Donald Trump last week as he took the oath of office has prompted a range of reactions, not least from the wealth management industry.
Following the inauguration speech last week of President Donald Trump, here is a selection of comments, showing a full range of reactions (from the alarmed to the more sanguine) that this speech provoked. The editors of this news service don't necessarily endorse all or some of the views on display; we have tried to publish a variety of responses. As the days and weeks roll by, and more emerges about Trump's agenda, and the conduct of Congress, this publication will continue to welcome reactions from readers.

Geoffrey Yu, head of the UK investment office at UBS Wealth Management
Longer term, the main concern for markets is how the President approaches his task of "making America great again" – namely, will this be pursued at the cost of other countries?
Comments from President Trump that indicate his stance towards trading partners, particularly in Europe and China, and the conciliatory or punitive tone of those remarks, have the greatest potential to sway market sentiment.

We believe the dollar has already peaked. As an inauguration present to the new President, we expect the dollar will weaken from here against the euro, yen and sterling. But, against emerging markets it could remain highly idiosyncratic, with USD/MXN [Mexican peso] trading off the President's tweets. Confusion will continue to reign supreme in markets, with contradictory statements on the value of a strong currency from the President and incoming Treasury Secretary Steven Mnuchin.

But, without a solid fiscal boost and no change to current levels of inflation, the Fed is likely to respond to the strong dollar eating into inflation and the downside risks this provokes. Ultimately, although there are many different drivers, we expect the Fed be the largest catalyst for currency moves in the coming months.

Ben Gutteridge, head of fund research at Brewin Dolphin
The surge in optimism surrounding Trump's Presidential election victory, at least in regard to stock market performance, centres on his economic platform."

There is a considerable weight of expectation on the Trump Administration and it now must deliver on tax reform; cutting rates for both corporations and households. The clean sweep of Republican leadership in US Congress and the Whitehouse suggests such an aspiration is readily achievable. The apparent conflict between Trump and Republican House leader Paul Ryan over the implementation of a Border Adjustable Tax (a heavy tariff on imports) has the potential to delay a grand bargain. However, on balance, we remain very optimistic.

Effective tax rates for larger US multi-national companies are already very low due to their international revenue collection and the associated lower tax rates. To that end smaller US companies, whose earnings are generated to a far greater extent domestically, will enjoy a much bigger boost to after-tax profits. A nationwide roll-out of large scale infrastructure spending is a need anyone who has travelled to the US would support. This is not, however, a policy priority for the core Republican leadership. Execution is likely to be delayed in 2018 at the earliest, which may frustrate share prices for associated infrastructure equities."

Trump's intention to expand government spending, when the economy is already running with an extremely low unemployment rate, is likely to trigger higher rates of wage inflation and boost growth. This could mean the US Federal Reserve raises interest rates faster than the market currently expects, which would be bad news for bonds. It is likely, however, that the associated dollar strength keeps a lid on US inflation, due to a lower cost of imports, meaning a 'blood bath' in bonds is avoided. Government bonds look unlikely to make investors much return, if any, over the short to medium term, but remain a good hedge against a negative growth shock, such as a Chinese hard landing.

Bank of America Merrill Lynch
Our economics team sees a serious escalation of US-China trade tensions as the biggest risk to the global economy in 2017. At minimum we expect China to be declared a "currency manipulator" and for specific cases to be brought against China. Further escalation will depend on finding common ground and recognising the risks of aggressive actions.