Wealth Managers Strike Optimistic Stance As 2017 Gets Under Way
Tom Burroughes, Group Editor , January 4, 2017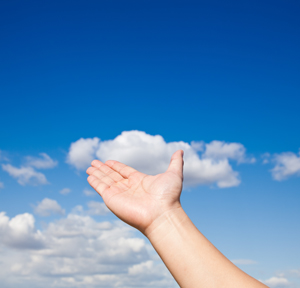 Wealth managers continue to set out their views about what they think are the likely forces at work to affect portfolios over the coming year.
As the new year gets under way, here are some more predictions and commentaries from the wealth management community about the year ahead.
Jeffrey Cleveland, chief economist, Payden & Rygel, the US investment house
Worriers and doom and gloom merchants have repeatedly predicted the onset of another recession just about every year for the last few years. Why? Often the worry stems from the US business cycle being "long in the tooth," now clocking in at 89 months. Since the post-war average cycle length is only 62, many think the end is nigh.
We disagree. Calendars do not determine business cycles. Nor do we find evidence of a natural limit on how long an expansion can last. The Australians haven't seen a recession for 25 years. Perhaps the US economy is just getting started? We think the current expansion has at least a few years left to run. Check back with us in 2018 or 2019. Since Trump's election, a lot of other investors have joined us in the more optimistic camp.
But we've been optimistic for a while - long before it was cool. Implications: until the end of the business cycle is imminent, investors should still favor stocks and credit sectors in the fixed income market. We remain bullish.

Is the only thing standing between moderate US economic growth and a marked pick-up in activity an infrastructure spending spree? Unlikely. The time for massive fiscal stimulus was 2009 when the economy was in a recession; the unemployment rate was high and the output gap wide. Today, we are at or near full employment. The supposed "Keynesian" benefits from Trump's proposed infrastructure spending are smaller than they would have been during 2009 if such benefits exist at all. Don't believe the hype. Implications: investors should be optimistic about US growth prospects, but not because of spending on infrastructure. Some of the recent market moves due to the sudden surge in expectations may be overdone.

It seems like just yesterday that all we would hear about was lower inflation and the ever-present threat of deflation. Ah, the memories. How quickly things change. With oil prices hovering well above year-ago levels by Q1 2017, we expect to see an "inflation scare" spook financial markets. Questions will abound as to whether the Fed is "behind the curve." Suddenly, negative interest rates and QE will seem to be relics of a distant past. Central bankers will field questions on how best to rein in inflation. Implications: yields on longer-maturity government bonds could move higher to reflect risks of future inflation.

A record string of 73 consecutive months of job growth? Check. The unemployment rate below its long-term average? Check. The lowest rate for the U-6 measure of the unemployment rate (the "real" unemployment rate) of the cycle? Check. The most jobs openings on record? Check. The lowest number of layoffs ever. Check. What's not to like about the US labor market? Wages - one could argue - have been the "missing piece" of the labor market recovery. But that's changing, and we expect 2017 to feature the best wage growth in a decade. Implications: great for the consumer and overall economic growth prospects. Again, we are bullish.

We don't think the Fed is "behind the curve" but, based on our above views, we do look for at least two rate hikes in 2017.
Samy Chaar, chief economist and Stéphane Monier, head of investments at Lombard Odier
Many of the growth headwinds that existed in the US - and globally - before the November 2016 election remain in place. As such, a Trump presidency has no bearing on our 1.8 per cent estimate of underlying potential US growth. What is does, however, suggest is that the 2017 economic trajectory should exceed this potential, with gross domestic product set to expand by some 2.5 per cent.

Donald Trump's quest for growth means that he may actually tread carefully on the protectionist promises that he flagged during his campaign and with respect to his relationship with the Fed. Still, while the President-elect's intended stimulus plan should put the US economy on a temporarily higher growth path, it will be no easy trick to pull off. If stimulating the economy through large-scale deficits at already record-high (peacetime) debt-to-GDP ratios were straightforward, Japan would have been booming for years.
Reforming the US tax code will certainly boost business spending, but growth expectations for the next 12-24 months must be tempered by the USD 20 trillion national debt load and large projected budget deficits.

As regards monetary policy, although the Fed just hiked rates by 25 basis points for the second time this cycle and upped its forward guidance slightly, we are assuming that it will allow the early stage of Trump reflation to proceed without a decisive acceleration in interest rate adjustment. Not only have we long belonged to the low growth / low inflation camp, but we currently still observe limited upward price pressures in the US - outside of the shelter and medical care sectors.
With wage pressures also contained, and the dollar having strengthened, we see little reason for the Fed to deviate from its path of gradual tightening, and risk hiking rates more than twice in 2017. Rather, it is likely to adopt a "wait and see" attitude towards the new administration. So, while monetary conditions in the US have clearly deteriorated – as evidenced by the rise in bond yields and currency – they are not yet a cause for alarm. For now, monetary aggregates and bank lending growth remain supportive.

"That said, comparisons of Trump and Reagan do bemuse us. President Reagan took office in a low debt, high inflation economy that proceeded to benefit from a very supportive Fed. The 1981-1982 recession was ended thanks to a 1,000-basis point cut in the Fed funds rate between 1981 and 1983. President Trump will not have that luxury."
Bank of the West
Next year will see a tightening of monetary policy and a shift toward fiscal policy. Although monetary policy will continue to be accommodative by historic measures, fiscal policy will take some of the weight off of its monetary cousin.
An acceleration in domestic growth from accommodative policies will result in higher rates for the short-end of the curve, while the long-end will stay relatively steady.
Inflation will rise marginally above the Fed's target; the Fed will potentially only raise interest rates twice versus three times, as the fiscal multiple being considered will not be fully realized.
The dollar will continue its relevance as a major economic and investment factor to contend with throughout the year. Emerging markets will likely suffer from currency movements and reduced capital infusions.
Political risk domestically, as well as abroad, will drive uncertainty throughout the year, resulting in higher volatility levels in equities than seen in the past year, but still below historical standards.
As rates advance, higher yielding equity and alternative asset classes will see a rotation back toward traditional fixed income securities or higher quality-yielding assets and variable rate securities. Additionally, equities may see a value to growth rotation as potential economic strength lifts rates.
Although international equities may be cheap relative to US equity markets, the discount is inline. Until fundamentals turn further, a neutral to moderate overweight is warranted. As in the US it took time for monetary stimulus to take effect, it will take even longer abroad. Oil will not see a breakout to the downside nor to the upside during the year as OPEC agreements fall short of expectation and shale producers in the US keep supply in-check.
Global equities will outperform global bonds as global demand picks up around the world and interest rates remain anchored around zero in a majority of developed markets, with the US actually seeing rate increases. Active management will be key as global markets decouple with policy and as political movements take different paths.